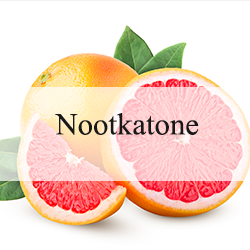 Nootkatone (Crystals) 98%
This product has a melting point of 115 F. It will come as mostly crystalline, but in a liquid bottle (to avoid leakage that could occur if it gets warm in transit). You will need to heat to above the melting point in order to easily remove the product from its bottle.
Derived from Grapefruit, this is a crystal which, when dissolved in liquid, has a pleasant Grapefruit rind odor. The aroma leans towards a floral, woody type of peel.