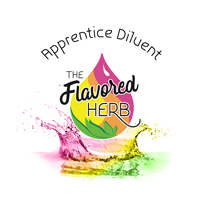 Apprentice Diluent
This product can be combined with "alcohol extracted" products to produce smooth flowing liquid.
Derived from Olives.
Instructions for use:
* Warm extract until it is liquefied
* Add up to 0.1 gram of this product per 1 gram of oil
* For enhanced flavor and effect add up to 0.1 gram of any of our Flavored Terpene Strain Blends per 1 gram of oil
* Mix well with a magnetic mixer or stainless steel lab tool
* Allow mixture to return to room temperature. Check the consistency by tilting container to watch the flow of the oil.